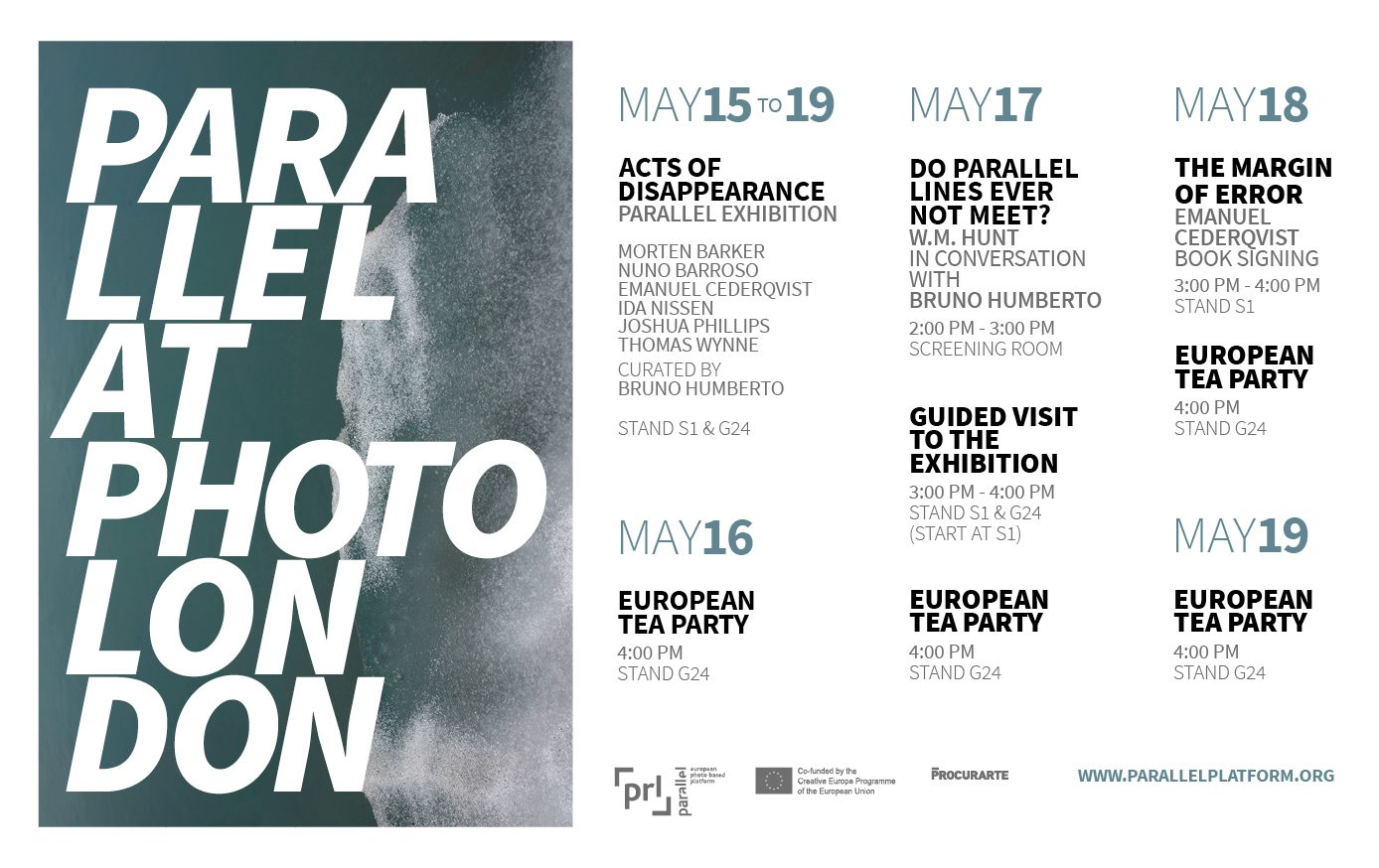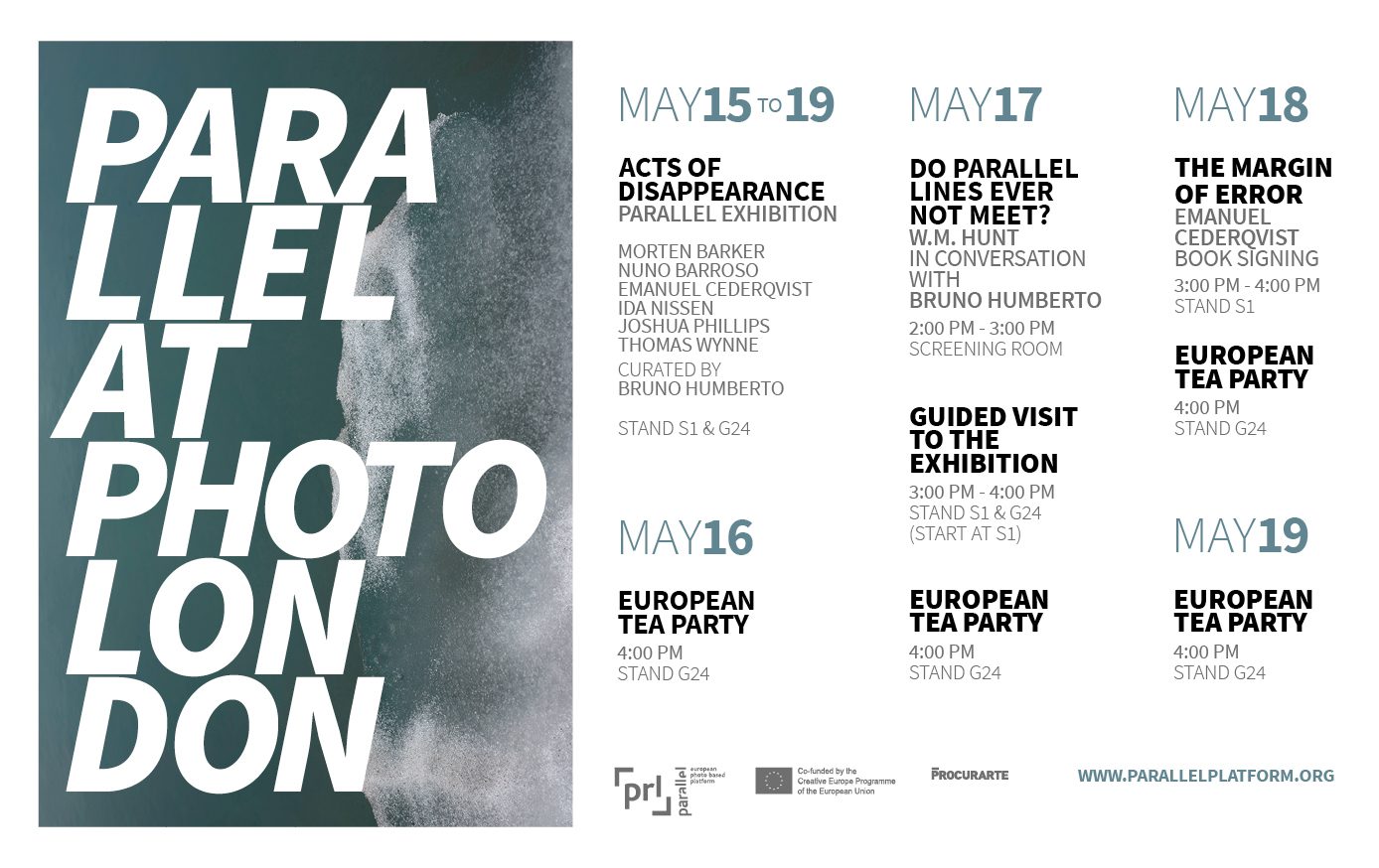 Running 15-19 May
At Stands S1 and G24, Somerset House, London
If at Photo London this year, make sure to stop by Parallel Platform, who will be exhibiting the artists of the winning exhibition, Acts of Disappearance, from the first cycle of the platform. Featuring artists Morten Barker, Nuno Barroso, Emanuel Cederqvist, Ida Nissen, Joshua Phillips, Thomas Wynne, originally curated by Bruno Humberto and exhibited in Fotofestiwal Lodz.
In addition, visitors can join numerous events and talks, such as guided visits, a book signing, and the European Tea Party!
Parallel is a platform that brings together creative European organisations committed to promoting cross-cultural exchanges and mentorships in order to set new standards in contemporary photography. Members include museums, galleries, cultural centres, festivals, art schools and publishers – 18 vibrant European cultural hubs, from 16 countries, that will participate in selecting and hosting emerging artists and curators, organising exhibitions and promoting artistic networking.
Parallel is co-funded by the Creative Europe Programme of the European Union.
Photo London is an international photography fair, created to give London an international photography event. From the capital's major museums, to its auction houses, galleries large and small, right into the burgeoning creative communities in the East End and South London, Photo London harnesses the city's outstanding creative talent and brings together the world's leading photographers, curators, exhibitors, dealers and the public to celebrate photography.