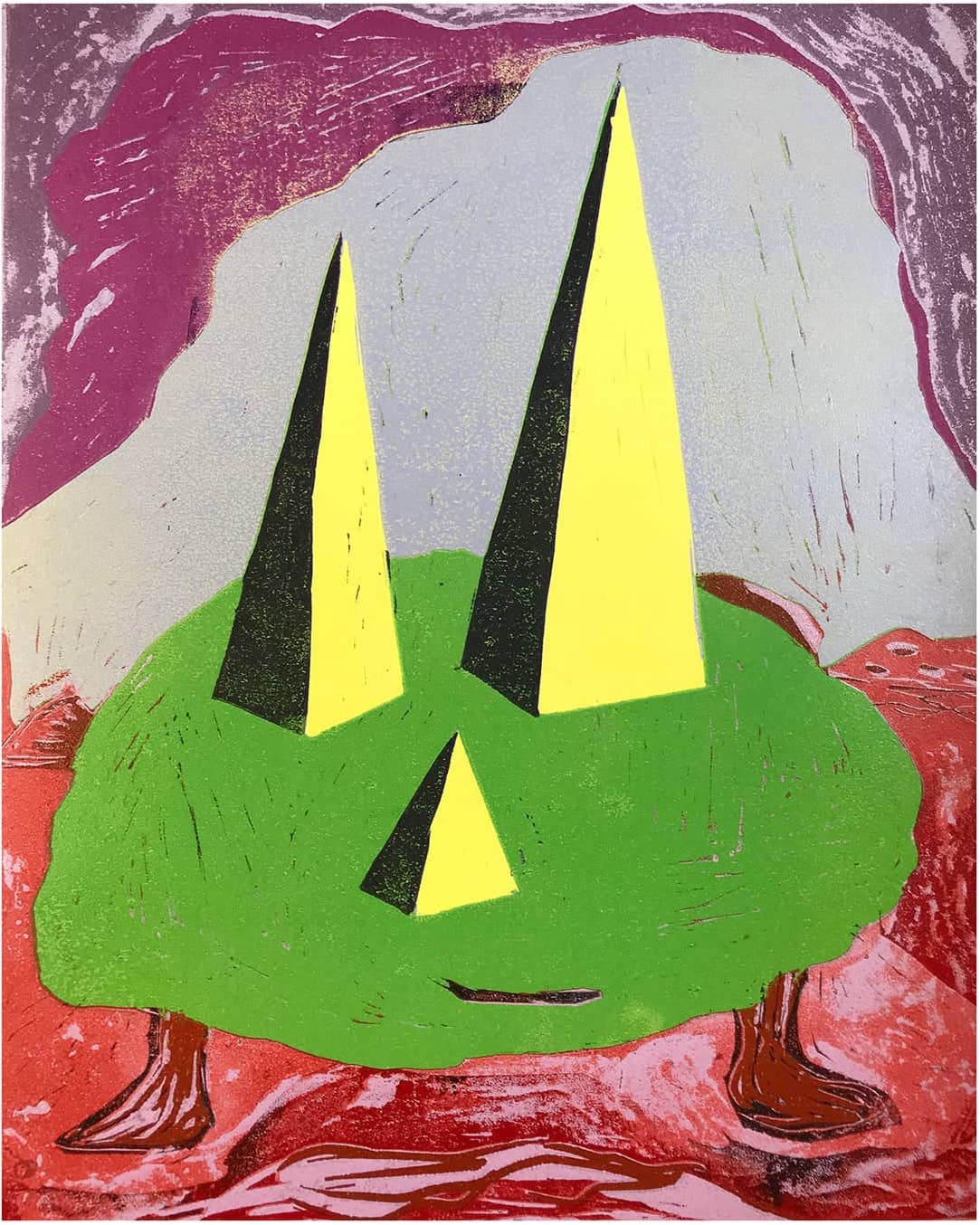 Poster Image: Alison Pilkington 
The Library Project, in collaboration with Black Church Print Studio, presents Black Church Editions, running 20 August-26 September.
This showcase selection of Black Church Studio Artists' work celebrates their return to making art in their Temple Bar workshop. The showcase features approximately 150 works with limited editions available of many of the prints. Featuring etchings, lithography, relief, screen and digital limited edition prints, there is a range of styles from abstract to more representational work included.
Established in 1981, Black Church Print Studio has 85 artist members and three floors of studio workshop space above The Library Project. The first floor covers Lithography, Relief Printing (Lino and Woodcut), the second floor Intaglio (Copper and Aluminium Etching, Aquatint, Mezzotint, Drypoint) and the third floor Screen printing. This showcase is illustrative of the rich and varied practices of printmaking that Black Church Print Studio artist pursue. It is an important outlet for the studio members and a chance to re-engage with the public after the studios hiatus for the Covid period.
Participating artists: Nick Boon, Caroline Byrne, Ella Bertilsson, Jennifer Cummins, Aileen Crossley, Andrea Calabró, Monika Crowley, Viola Chiang, Caoimhe Dalton, Janine Davidson, Aoife Dwyer, Mary A. Fitzgerald, Eimhin Farrell, Joan Gleeson, Margot Galvin, Gerhardt Gallagher, Margaret Kallen, Ann Kavanagh, Robert Kelly, Ann Kenny, Tomasz Knapik, Orla Lynch, Tom Moore, Muntsa Molina, Clare Mason, David McGinn, Margaret McLoughlin, Joanne Northey, Mary O'Connor, Sinead O'Reilly, Louise Peat, Alison Pilkington, Suzy Quirke, Clare Ryan, Tracy Staunton, Dorothy Smith, Vincent Sheridan, Nicole Tilley, Linda Uhlemann, and Irene Whyte.
Works are available to purchase through The Library Project venue and website or directly through Black Church Print studio.
For further information please contact: info@blackchurchprint.ie or info@thelibraryproject.ie
Opening Hours
Thu-Fri 11am-6pm
Sat-Sun 12-6pm
Closed 2-3pm for lunch everyday
Closed Sat 12 September