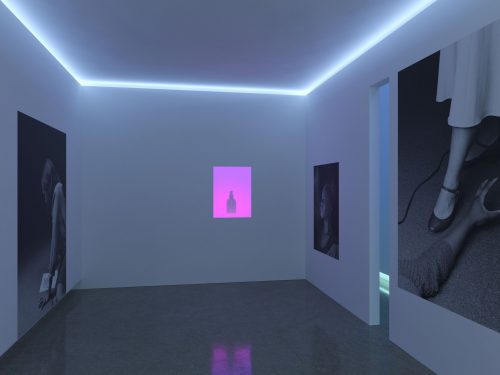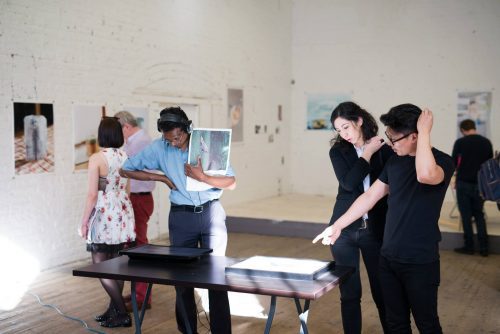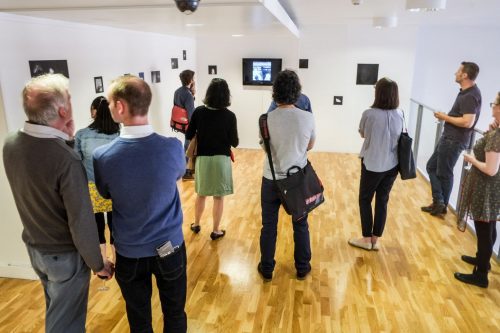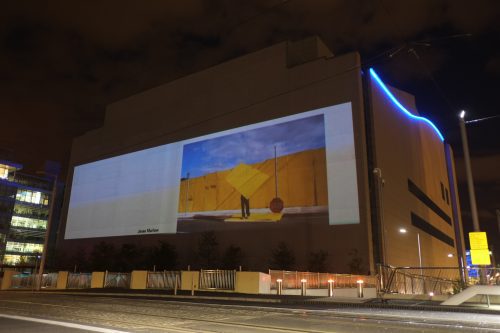 Ireland's International Festival of Photography & Image Culture.
T
he 'featured exhibitions' section of the festival highlights key shows programmed by diverse local museums, galleries, and cultural spaces during PhotoIreland Festival. This year, we are delighted to include the first major solo exhibition of Stan Douglas work in Ireland. Presented by the Irish Museum of Modern Art in collaboration with Haus der Kunst in Munich and Museé Carré d'art de Nîmes; as well as Wiels in Brussels, Museu Berardo in Lisbon, Nicolaj Konsthall in Copenhagen, and The Fruitmarket Gallery in Edinburgh,
the exhibition focuses on Douglas's recent photography, including the critically acclaimed series, Malabar People, Mid Century Studio and Disco Angola.
The Gallery of Photography presents this July 'Notes from the Margins' an exciting group exhibition of Irish work – further details to be released.
Other featured exhibitions will be programmed by the National Photographic Archive, ArtBox, and other venues.
List of Exhibitions and Events
Exhibitions
Dominic Hawgood, Under the Influence, 3-31 Jul
Katrin Koenning Fieber, 3-31 Jul
Christiane Peschek ,13 Kinder, 4-31 Jul
Eamonn Doyle, ON,  3-31 Jul
Island – Australia, Markus Andersen, Katelyn Jane-Dunn, Charles Kasprzak, Kristian Laemmle-Ruff, Jesse Marlow, Raphaela Rosella, Chris Round, David Maurice Smith, Juliet Taylor and Wouter Van De Voorde. 4-31 Jul
Korea Special, JIGEUM,  Chankyu Kim, Youngdon Jung, Hyungsik Kim, A-Ri Kim, Jaeyeon Kim, Taejoong Kim, Taejun Yoon, and Youngjin Yoo. Co-curated by Kyungwoo Chun and Hyosup Jung.  4-31 Jul
Greetings from Ireland Worldwide, 2-31 Jul
The Fotobookfestival Kassel Dummy Award 2015, 2-31 Jul
Asia Pacific Photobook Archive, 4-31 Jul
Notes From the Margins, Rory O'Neill, Malcolm Craig Gilbert, Emma McGuire, Gavin Devine's,  26 Jun–9 Aug
(It's Kind of Like) Telephone,  Una Spain, Kate Nolan, Mandy O'Neill, Dragana Jurisic, Amy Stevens, E. Brady Robinson, Miriam O'Connor and Ethna O'Regan. 3-29 Jul
185th Annual Exhibition, Royal Hibernian Academy, Frank Abruzzese, Sylwia Bialoblocka, Sharon Belton, Jim Berkley, Gerry Blake, Sean Breithaupt, Leo Byrne, John Campion, Jason Clarke, Joanne Betty Conlon, Michael Corrigan, Gary Coyle, Aidan Crawley, Jean Curran, John Cullen, Janine Davidson, Victoria J. Dean, Dorje de Burgh, Eamonn Doyle, Denis Dunne, Monika Fabijanczyk, David Farrell, Conor Ferguson, Paul Gaffney, Mark Granier, Carl Harden, Joby Hickey, Dragana Jurisic, Tommie Lehane, Jeanette Lowe, Shane Lynam, Aisling McCoy, Alison McDonnell, Malcolm McGettigan, Rebecca McGentrick, Ruth McHugh, John Edward Meagher, Yvette Monahan, Des Moriarty, Liam O'Callagan, Hugh O'Connor, Miriam O'Connor, Kenneth O'Halloran, Mandy O'Neill, Sarah O'Neill, Fergal O'Sullivan, Linda Plunkett, Erin Quinn, Artur Sikora, John Roch Simons, David Stephenson, Amelia Stein, David Stephenson, Matthew Thompson, Stephen Tierney, Mella Travers, Dominic Turner. 26 May–9 Aug
Stan Douglas, Mise en Scène, 5 Jun–20 Sep
Kevin Kirwan, Heavyside, 24 Jun-8 Aug
Riddle of the Burial Grounds, Tessa Giblin.11 Jun–1 Aug
Amelia Stein, Precipice, 3-31 Jul
Ciarán Healy, Portfolio 1, 7 Jul–7 Aug
Emilio Andrés Codina, Consumerism and Abandonment, 3 Jul–22 Aug
Modern Wife, Modern Life, Dr. Ciara Meehan. 1 Jul–30 Aug
Portraits of the Invisible: The Irish in World War I, Jul 2015–Jan 2016
Chasing Shadows,  25 Jun–6 Aug
The Dame Street Collective, Reflections, Shay Brophy, Tom Conniffe, Stephanie Culbert, Karina Guinan, Guenter Herfort, Elaine Hickey, Tanya Ilyina and Valerie Sweeney. 5-10 Jul
Talia Moscovitz, Groundless, 11-18 Jul
Michèle Yves Pauty, When In Mallorca, Pick Up a Lemon, 3-9 Jul
Ulster University MFA Photography Graduates, Scopic, Gerry Blake, Paul Coffey, Paul Dickinson, William Eames and Aisling McCoy. 6 -16 Jul
Patrick Donald, In Good Light – The Wild Atlantic Way, 1-31 Jul
Diarmait Grogan and William Hamilton, Shanghai Ritual, 7-12 Jul
Dublin Camera Club, Annual Exhibition,  7-24 Jul
Marie Greene, Dialectics and Dreams, 10-31 Jul
Malcolm McGettigan, Form, 16-24 Jul
F8 of NCAD, Pádraic Fogarty, Edel Kelleher, Stephen Brett, Damian Kupla, Sean Keegan, Margo McNulty, Rory Geraghty and Helen Quinn. 2-9 Jul
Adamstown Community College, Exposure, Clara Grey, Manuela Brown, Farihah Hamizan and Molly McGrane. 6-12 Jul
Gustavo Valiente, Bullfighting School of Catalonia, 4-5 Jul and 11-12 Jul
Open Gallery, D-Light Studios, 26-28 Jul
Deirdre Mulrooney, Journey to YU (in the footsteps of Rebecca West),  13-17 Jul
Talks
The Summer Campus 2015,  4 Jul
Portfolio 15, International Portfolio Reviews – Dublin, Fri 3 Jul