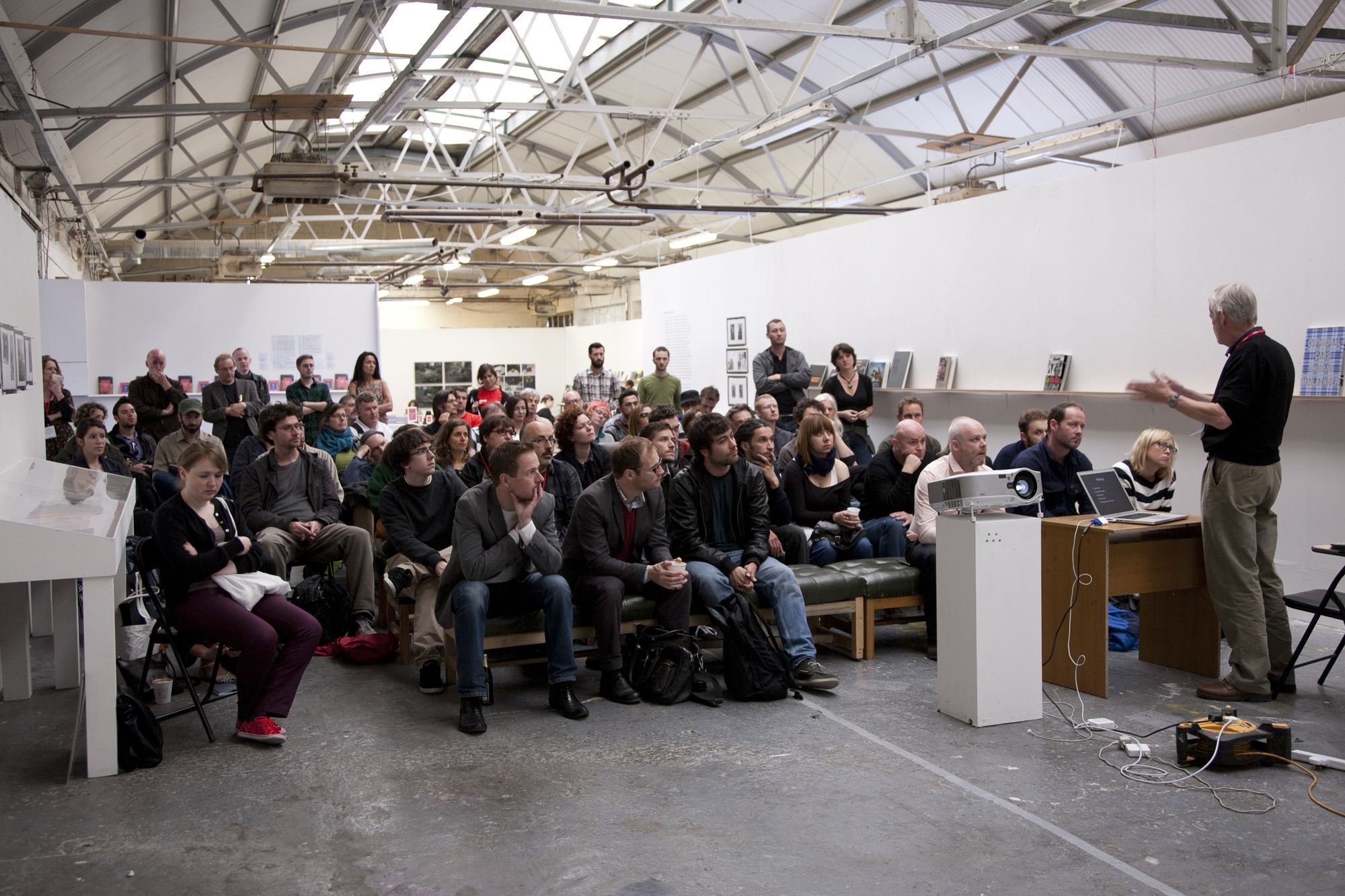 Image: PhotoIreland Festival 2012
GradTalks returns to PhotoIreland Festival!
GradTalks is an open submission event providing an opportunity for upcoming or recent Art and Humanities graduates of BA, MA, or PhD programmes to present their thesis work in an engaged public forum — within a peer critique group format. The research must elaborate specifically on some of the issues teased out in such programmes around representation, gender, politics, etc. and broadly to Arts practice, Visual Culture, and Critical Studies.
Considerable effort, research, and contextual thinking is applied to thesis and dissertation work as part of an accredited Arts programme. Students are asked to immerse themselves in historical and contemporary dialogues, identify a question that has relevance to their practice, position an argument, and then spend months crafting a final submission. There is often little opportunity to engage in conversation or feedback about the relevance of these written works after submission, as is the case with practical or ongoing projects.
GradTalks establishes a space for these graduates to present an overview of their research to a public audience, in many cases for the first time. This act of presenting to an audience and engaging in a conversation about their research provides valuable experience on a variety of levels. It gives an opportunity to activate thesis research, it provides the experience of presenting to an audience, and it allows the presenter to create a formal presentation for public consideration, as well as answering questions from an informed audience.
GradTalks is presented as a live event during PhotoIreland 2021 in person or virtually.
We are particularly interested in texts
Addressing contemporary themes in Arts practice and/or visual culture
New perspectives or challenges to established representational  conventions
Deep dives into the work or themes of specific artists and photographers.
New or evolving techniques, mediums, or cross-disciplinary practices
How to submit:
Interested parties should submit to gradtalkssubmission@gmail.com
An overview of their completed work of between 500-1000 words outline
A short 250 word (max) proposal for their presentation format
1-3 supporting images
A short bio
Accepted participants should be prepared to submit their completed presentations and provide access to a completed or edited version of their work 2 weeks in advance of presentation, so it can be shared amongst the attendees.
All submissions should be in a single PDF file with low res image files.
Deadline: midnight 16 May 2021
Successful participants will be notified before the end of May 2021.
Previous GradTalk participants include David M. Flood, Dragana Jurisic, Steven Nestor, Sue Rainsford, and Ruby Wallis.