[separator type='transparent' color=" thickness=" up='60px' down="]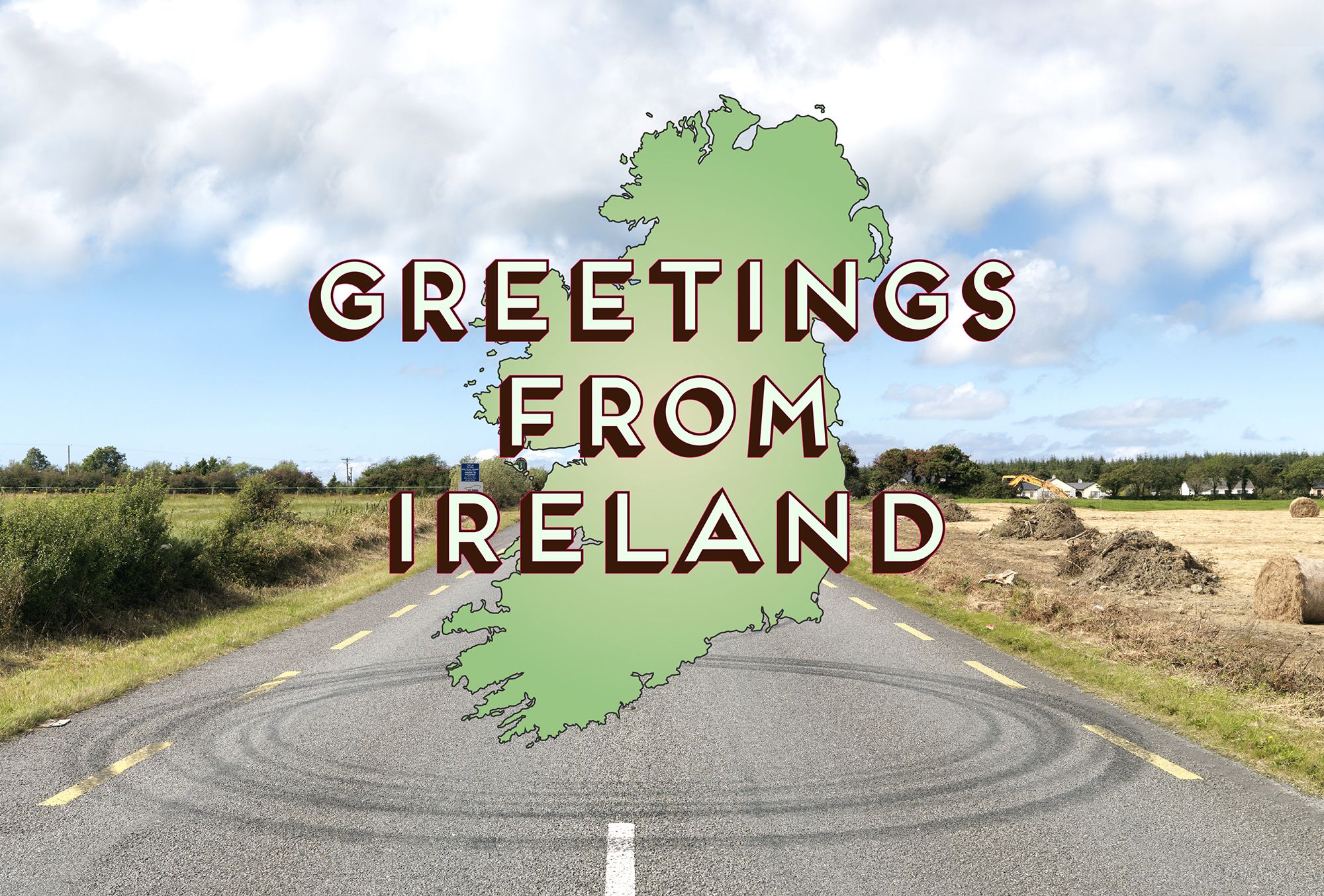 Greetings From Ireland
A collection of 40 postcards presenting alternative vistas of Ireland, and promoting the practice of local artists.
[separator type='transparent' color=" thickness=" up='40px' down="] [two_col_50_50_col1]
Greetings From Ireland brought together images produced by 40 artists in a collection of postcards designed to become visual currency in the busy tourist market in Dublin. They challenged the existent representations of an imagined fairytale land, divorced from its complex reality, lost between the pun and the stereotype. In them, the viewer can appreciate the simplicity of deadpan everyday scenes, without pose or aesthetic concerns.
These postcards were intended to be a fun way to promote new Irish photographers, a persistent preoccupation of PhotoIreland. They have been widely distributed, and were exhibited at the Triennial of Photography Hamburg in 2015, and exhibited at Landskrona Photo Festival in 2016
The participant artists were:
Aerandir Baiza, Aidan Kelly, Bernadette Keating, Bob Negryn, Brian Cregan, Conor Horgan, Conor McMahon, David Farrell, Dorje de Burgh, Dragana Jurisic, Eamonn Doyle, Erica Coburn, Garry Loughlin, James Parkin, Jamie Young, JB Maher, Jill Quigley, Kate Nolan, Kenneth O Halloran, Kevin Griffin, Liam Murphy, Mandy O'Neill, Mark Duffy, Martin McGagh, Matthew Thompson, Maurice Gunning, Miriam O' Connor, Paul Corcoran, Paul McCarthy, Paula Barrett, Richard Gilligan, Richard Wade, Sarah Ryan, Sean Breithaupt, Shane Lynam, Simon Burch, Steven Nestor, Tristan Hutchinson, Victoria J. Dean, and Yvette Monahan.
The 40 selected images from Greetings From Ireland travelled to the Hamburg Triennial of Photography, joining the busiest Photography hub in 2015, and ensuring a great representation of local artists at this key event in the Photography calendar. The exhibition run from the 18th to the 28th of June in Hamburg at a specially built Container City.
Meanwhile, in Dublin, we celebrated the second phase of this project with Greetings From Ireland Worldwide, exhibited at the City Assembly House and The Library Project, where we will be displaying the results of the call for global participation.
[/two_col_50_50_col1] [two_col_50_50_col2]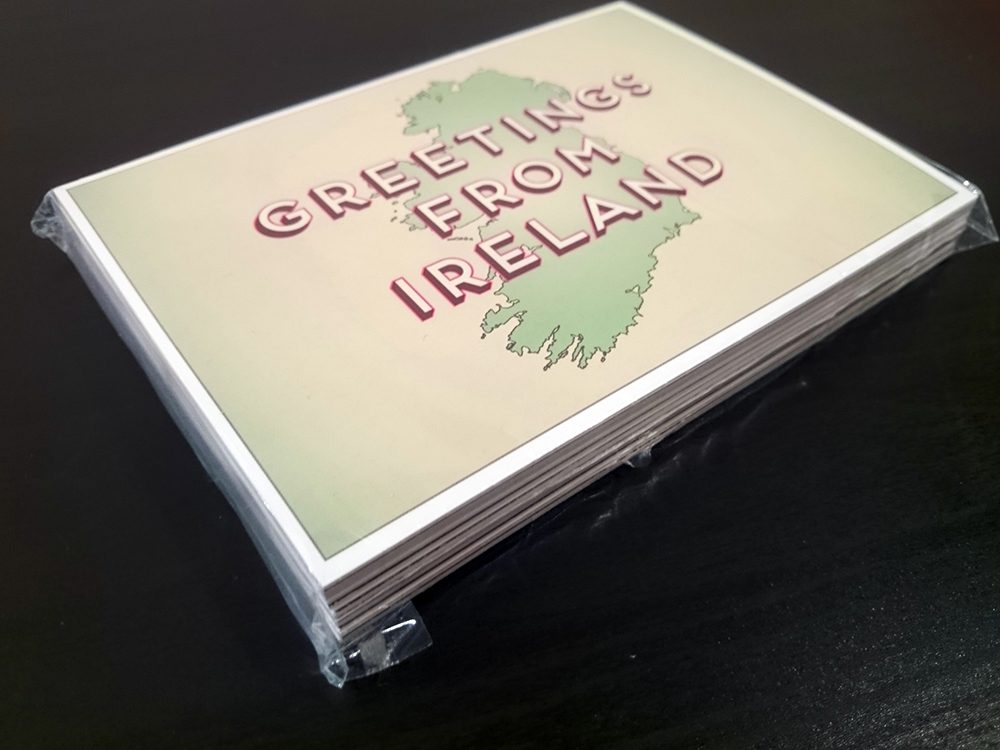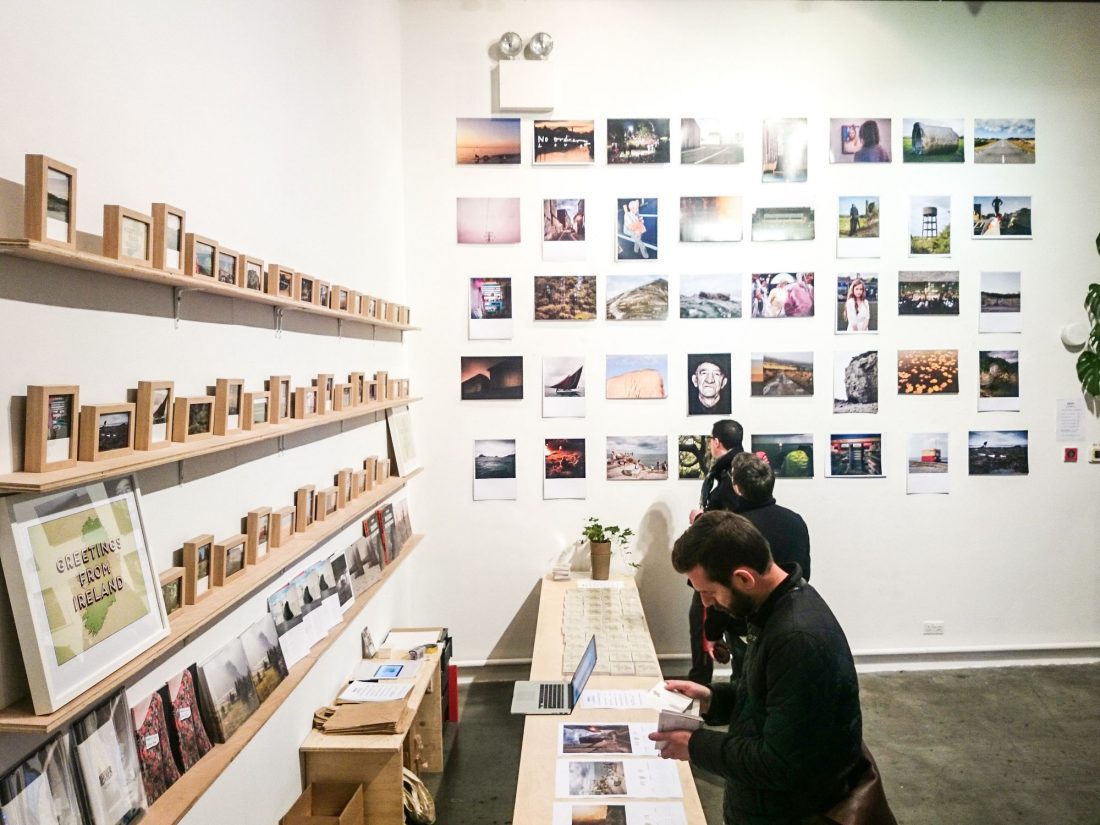 [/two_col_50_50_col2]